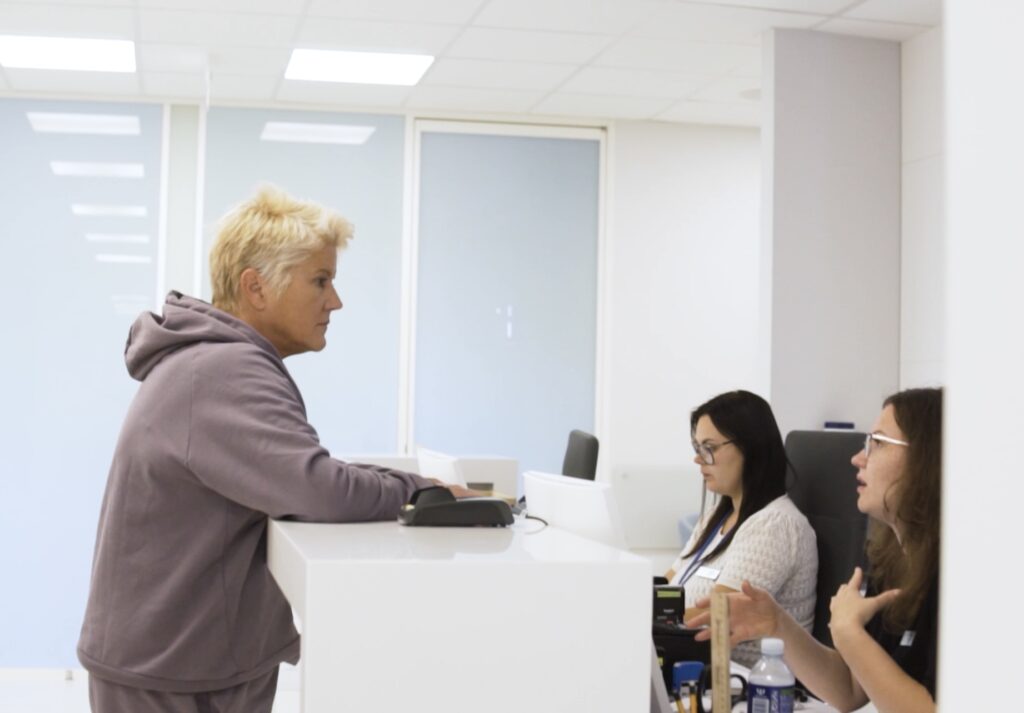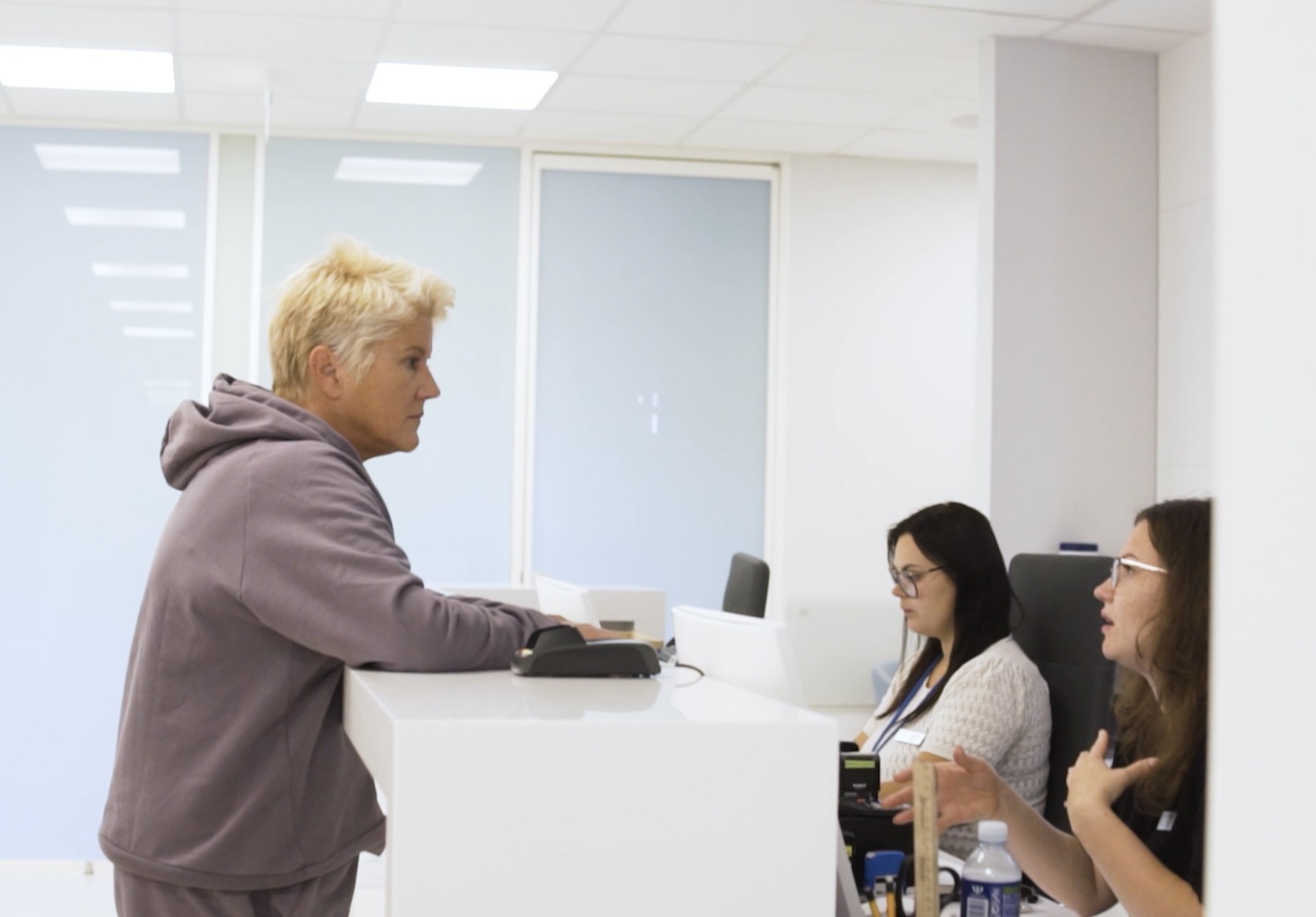 Our patient Jane Johnson has been in pain for the past 5 years with a limited range of motion, thus finding it hard to do everyday tasks. After listening to a radio program in the UK about treatment in Lithuania, Jane decided to choose Nordorthopaedics for a total knee replacement. 
The patient underwent a knee replacement operation using the Persona implant. During the procedure, the patella is laterally subluxed, and the knee is exposed in flexion. The affected joint tissue is surgically removed and replaced by a knee prosthesis which consists of three separate components. The distal part of the femur is resurfaced with a femoral component made out of a CoCr Mb alloy that corresponds to the bone's natural shape. After damaged cartilage is resected, the proximal part of the tibia is resurfaced with a metal plate made of the same material as the femoral component and followed by the implantation of a highly cross-linked polyethelyne insert which articulates with the femoral component.
This results in improved knee function and significantly relieves severe pain caused by degenerative joint diseases. All in all, a total knee replacement is one of the most successful examples of innovative surgery and has resulted in substantial quality-of-life gains for people with severe joint problems.
Even though knee replacement surgery is not an urgent operation, but if the patient is in pain, postponing surgery affects the patient's quality of life and prolonged use of painkillers has negative side effects.
Knee replacement with Persona prosthesis ensures the patient will have long-lasting results. The success rate of endoprosthesis is 98%, 10 years after surgery and 90% 20 years after surgery.
Patients are able to return to their favourite sporting activities in approximately three months. It is important to note that after knee replacement, full recovery may take up to a year.
Jane's journey in Nordorthopaedics
FAQ about knee replacement with our surgeon
13 patients' case studies